Mr. Mover


Your Milwaukee Moving Company
The Smartest Move You'll Ever Make...
Mr. Mover is a Fully Insured, Bonded and Experienced moving company that Southeastern Wisconsin homes and businesses have relied on since 1995. Contact us anytime to assist with your packing, moving or storage needs.
Nick Meier / President
Now Introducing...
Mr. Mover Movables
Mr. Mover Movables are brought to you by your local mover, Mr. Mover. Click the button to learn more about your local Portable Storage option!
Our Proud Awards and Memberships
Mr. Mover has been a trusted Milwaukee moving company since 1995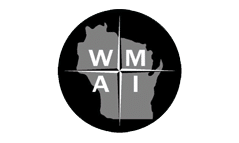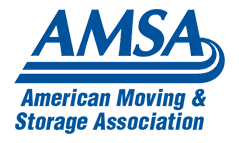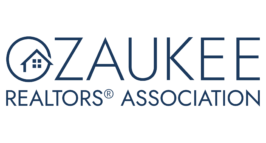 Celebrating 27+ years in Business
Mr. Mover was started in Milwaukee, WI in 1995. Mr. Mover is an intrastate mover, which means we only move within the state of Wisconsin. We specialize in residential and small commercial moves.
Mr. Mover was created as a need was recognized for a local mover who could supply a firm price before the move begins and supply a high quality service at a low cost.
Whether you are moving from Pewaukee to Oconomowoc, New Berlin to River Hills, or Mequon to West Bend, Mr. Mover is the best service provider you can call on for a smooth, stress free move to or from anywhere in Southeastern Wisconsin! Choosing Mr. Mover for your move truly is, "The Smartest Move You'll Ever Make!"
More About Us
What Our Customers Say About Us
Choose a family-owned and operated Milwaukee moving company you can trust!
Wow! What an amazing team you have!!! Nate and D were amazing - hardworking, pleasant, friendly, courteous, fun, focused, etc. I was so impressed when I heard they had both been with you for many years. They spoke highly of the company taking care of them as employees. Clearly, you are doing the right things for your staff and they are terrific!!!
I spent 30 years as an executive at a corporation and in Human Resources. It is hard to find great people and keep them. Then to have staff that have great work ethics and customer service skills - sooooooo hard to find these days.
They arrived a little earlier than expected, but it worked out very well for us. They placed down heavy ``throws`` to protect carpeting and floors. I was impressed with the handling of furniture, wrapping of a good couch, etc. Very polite, and they were there ready for any questions we had. I would highly recommend your team of professionals for any moving job!
The guys did a great job; they were very careful with all of our things and so polite! It was a terrific experience and we are happy to pass along the good word!
The overall experience of dealing with your company was excellent! From the check sheet to the quotation to the communication and finally to the service itself.
Please consider this the highest of recommendations for your company! I would recommend you to anyone with confidence. Again, thank you for a job well done.
Mr. Mover Serves These Areas and ALL of Wisconsin with Exceptional Moving Experiences