Professional Packing
The hardest part of moving is not usually the move itself, but packing everything and getting it ready to go. It is one of the most time consuming and stressful parts of moving, especially if you didn't prepare for it by having enough boxes, packing paper or the right tools to disassemble furniture.
Mr. Mover can make sure that your are prepared for moving with our professional packing services.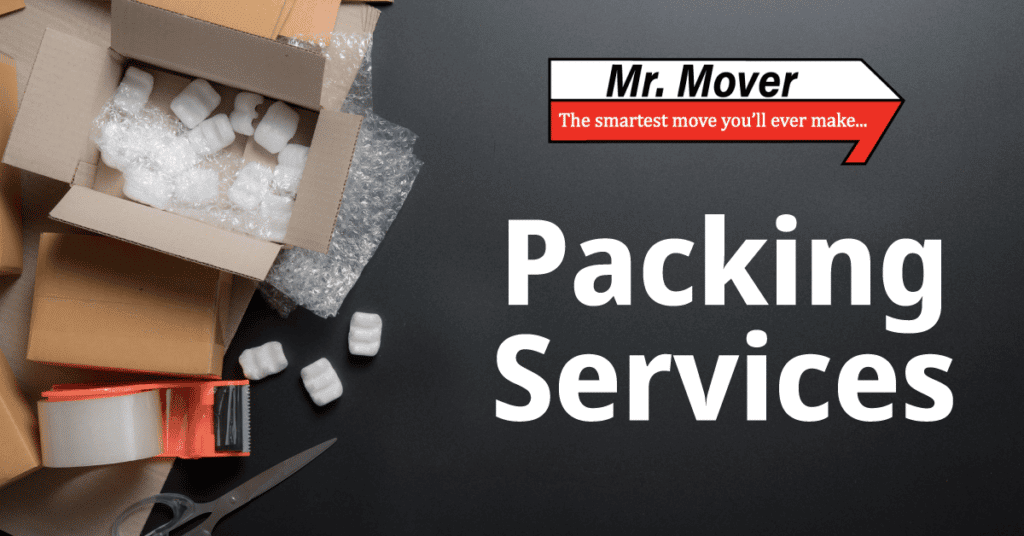 Preparation
Mr. Mover has the tools and supplies needed to prepare your items for moving. We can disassemble bed frames, furniture, and mirrors that are attached to dressers, so you won't have to worry about having the right wrenches screwdrivers, or hex keys. If you need boxes, we also have boxes available for purchase.
If you are using our moving services, dressers can be moved with the drawers intact and can be filled with cloth items. However, jewelry, perfume, and non-clothing items will have to be packed separately. Vertical file cabinets can remain full as well, but lateral files must be emptied. The drawer slides on a lateral file are not made to take the weight of the files during moving, per the manufacturers.
Due to the complexity of today's technology our men cannot be trained in all the different systems that are available today. Because of this, we ask that you have all electronics disconnected from other components before we arrive.
Packing
You can trust our professional packers to make sure that each item we pack is safe and secure. We will make sure that all your fragile items are properly wrapped, boxed and labeled.
To help with the unpacking process, we will try to organize each box's content to by the their corresponding rooms (e.g kitchenware will be packed with other kitchenware.) and label each box accordingly.
Our boxes and wrapping paper are also available for purchase if you want to do your own packing. You might want to check out our packing tips page as well.
Property Protection
Our packing service also come with liability insurance which covers your dwelling and property for damage caused during our packing. This could include scratched floors or a hole in a wall. If any items are damaged, Mr. Mover works with a professional repair company that we will contact for you and they will set up an appointment with you to come out and look at the damage. If it can not be fixed to your satisfaction, we will replace it.
All Mr. Mover employees are bonded against both theft and property damage. You can rest assured that we won't let our employees help with your move unless they have the Mr. Mover stamp of approval.