About Us & Our Company History
Thank you for taking a moment to learn more about us! Mr. Mover was founded in Milwaukee, WI, in 1995 by Craig Nettesheim. Mr. Mover is an intrastate mover, which means we only move within the state of Wisconsin. We specialize in residential and small commercial moves.
Before starting Mr. Mover, Craig Nettesheim worked for a major moving company in Milwaukee. His last position was Vice President of sales. While in that position Craig recognized a need in the market for a local mover who could supply a firm price before the move begins and supply a high quality service at a low cost.
Working with one of the finest computer programmers in the industry, Craig developed a computerized pricing and dispatch system. This system allows Mr. Mover to quote a move over the phone by inputting a list of items the customer wants moved. With a confirmation letter sent by Mr. Mover, the customer can feel confident that there will be no surprises on moving day.
The customer simply fills out an inventory sheet of the items they want Mr. Mover to handle and the computer does the rest. It normally take less than 5 minutes to receive their firm price. Making changes to the inventory is just as simple. Items can be added or subtracted from the list right up until move day.
Since all costs for insurance are included in Mr. Mover's firm price, we are very careful to ensure that all your possessions arrive in the same manner as they left. We do this by padding all furniture in the home before moving and not removing the padding until it arrives safely in the new home. The same care is taken to protect the buildings we move to and from. All trucks carry floor runners, doorway protectors, and plywood to ensure that the floors and walls are not damaged.
Our President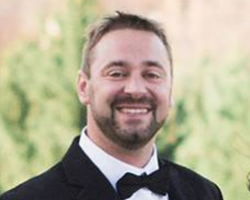 Nick Meier began working for Mr. Mover as a mover. Over time, he advanced through the company until reaching the top level of management. Shortly thereafter, Nick purchased the company and now proudly owns and operates Mr. Mover!
Free Quote