Brookfield Movers
Movers in Brookfield
Are you moving in or around the Brookfield area? Needing a moving company to pack and transport your items? Mr. Mover is Wisconsin's professional service for all your moving needs! With over 20 years in the industry, you can rest assured that you will receive great service and your housewares will be taken care of with Mr. Mover. Don't be stressed about moving! Call the professionals at Mr. Mover today to handle your move from the first box packed to the final one unloaded!
Overwhelmed by the process of moving and need some help? Mr. Mover is the licensed professional moving company for the Brookfield area and all of Southeastern Wisconsin. Whether you are looking to move your home or your business, we have the experience and means necessary to make sure that your transition runs smoothly and that your goods are taken care of every step or mile of the way. We are committed to providing quality services to our customers and offer our help for every aspect of your move, from the packing, transportation, unloading, and even storage of your goods. Got a tight schedule? Mr. Mover values communication with our clients and will keep you on schedule with excellent service.
Looking to take your time to pack up and have us move when you're ready? Check out our new Movables! Our portable storage containers are fully-galvanize and weather-tight, and can withstand even the harshest Wisconsin winters! We drop them off and pick them up, so you don't have to worry about renting extra moving trucks! You can see more about our Movables here!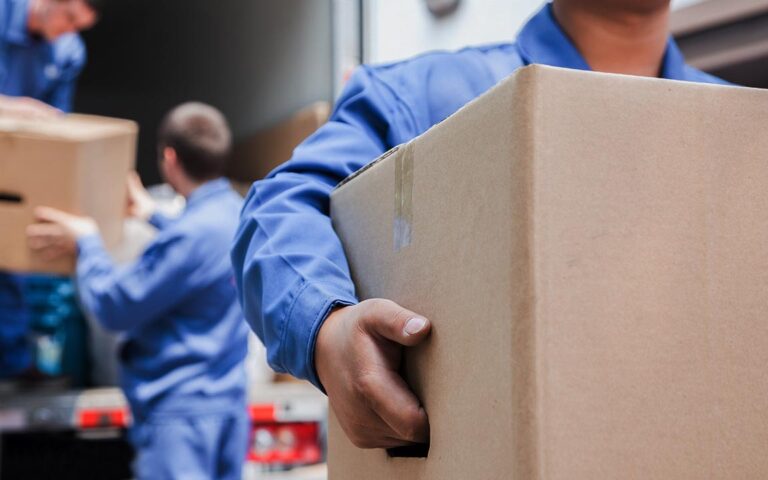 Have questions about our services or about moving? Our experts are happy to help and offer sound advice about moving in the Brookfield area! Get a free quote here or contact us today if you have questions! We look forward to being your Brookfield movers!