Top Local Movers in Cedarburg
Cedarburg Moving Company
Are you in the process of having to move? Mr. Mover is one of the top local movers in Cedarburg. With over 20 years of serving Milwaukee and the surrounding areas, we can help you through your entire moving operation. We have skilled staff that are experts at packing, moving, and unloading your precious merchandise. We know how stressful moving can be at times. That is why we are here to be your guide and assist you in anyway needed.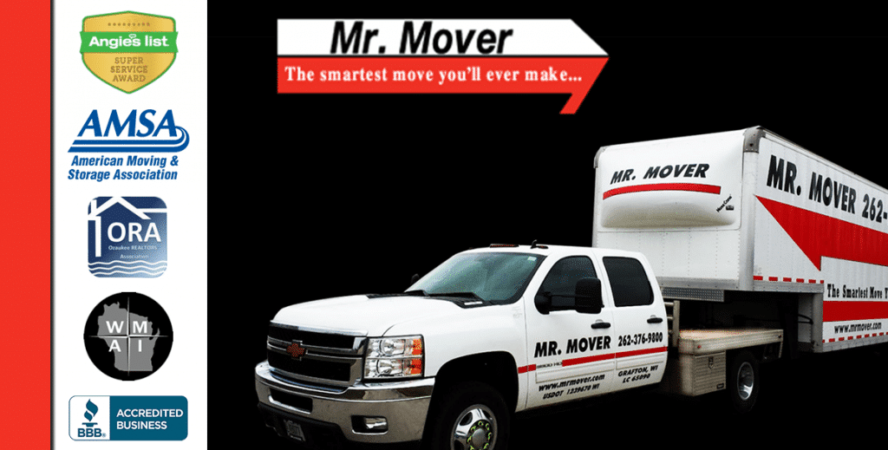 Mr. Mover has several services to help assist you on your move. We can help pack your items to ensure they are safe while being as efficiently packed as possible. Our packing service also comes with a liability insurance policy to cover your property and dwelling if any damage was caused. Your personal belongings will be handled with care! After the packing, we of course will do the moving for you. We will load/unload any rental trucks, Uhauls, or portable storage containers. Mr. Mover is experienced in residential and commercial moving, making us the best movers in the area. Whether it is home or business, we are the moving company for you!
If you are planning a move, please contact us today! We would be happy to help get you started on the moving process. With having a highly-trained staff, we can offer advice, insight, and suggestions to help make your move flow as smoothly as possible. With Mr. Mover, it's "The smartest move you'll ever make!"
We are now offering portable storage containers to allow you to move on your own time! See more about that here.