Local Movers in Port Washington
Are you looking for trusted local movers in Port Washington? Mr. Mover is the moving company for you! With having professionally moved countless homes and businesses since 1995, we have perfected the moving process to get the job done quickly and efficiently. Our skilled staff are trained to handle all types of items and move them strategically to ensure your prized possessions are safe and handled with care. Call us today to learn more about our packing, moving, and storage services!
Professional Local Movers in Port Washington
Moving can be a stressful and overwhelming experience when you do it alone. That is why Mr. Mover is here to help! We understand what you are going through and want to help make your move as stress-free as possible. Whether it is residential or commercial, our professional movers can help you through the entire moving experience.
We can get you started by helping plan the moving process and offer advice. If you need it, we will pack your items to ensure each item is packed safely and securely. We also label the boxes to aid in the unpacking process. If your new home or office building isn't quite ready when you need to move, we offer a few different storage options that are sure to meet your needs.
We even have PODS-like portable storage options where you can pack and move things on your own timeline. With our open communication and highly trained moving staff, you will surely see why we are one of the best local movers in Port Washington.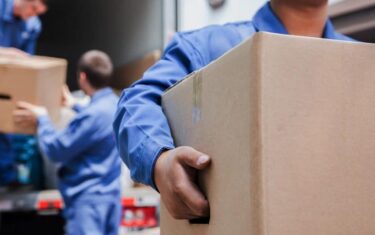 Do you have questions about how to get started? Check out our FAQ and moving tips to create a stress-free move! Contact Mr. Mover today to get started on your move! We look forward to being your top local movers in Port Washington!