Moving and Storage in Milwaukee
Have you recently bought or sold property and are looking for a company that offers moving and storage in Milwaukee? You have come to the right place! Mr. Mover can assist you throughout your entire moving process. We're the professionals Milwaukee trusts to assist them with all of their moving tasks.
We can help with packing, moving, and offer storage options. With being in the moving business for over 25 years, our team has perfected the moving process to make it as stress-free and smooth as possible. We have even compiled several moving tips to help make this transition efficient and hassle-free. Contact us today to get started!
Why Choose Mr. Mover for Moving and Storage in Milwaukee
Mr. Mover is an intrastate mover, only moving within the state of Wisconsin, and have served the Milwaukee area for over 25 years. We know the area well and enjoy helping the local community with their moves. We understand that moving can be one of the biggest transitions you can make.
That is why we want to help make it smooth and easy. We specialize in residential and small commercial moves. Our staff have been trained in packing and transporting to ensure that your possessions are handled with care each step of the way. Choosing Mr. Mover is "The smartest move you'll ever make…".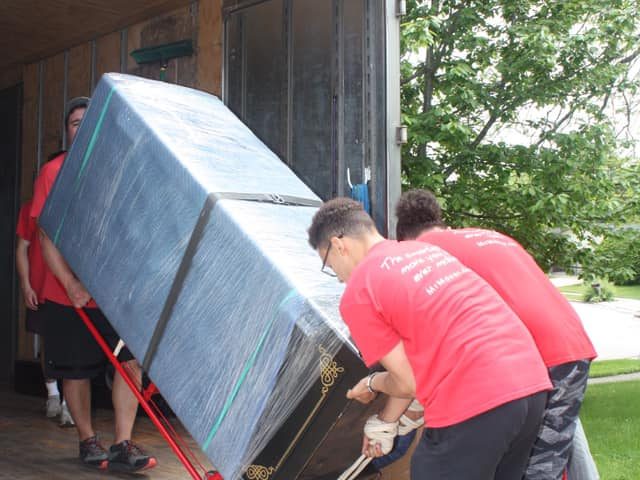 Do you have questions about our services or about moving? Our experts are happy to help and offer sound advice about moving in the Milwaukee area! Get a free quote here or contact us today if you have questions! We look forward to hearing from you and helping you on your move!
Check out our FAQ page for more information on your upcoming move!
Free Quote
Contact Us