Moving Companies in Grafton
The Best Moving Companies

in Grafton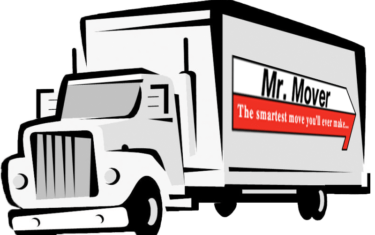 On the look for one of the top moving companies in Grafton? Mr. Mover provides an expert team of highly skilled and trained professionals that are committed to providing every customer we meet with top-notch service.
Starting at the prep work and finishing with unpacking, we promise we'll be with you every step of the way. With well over 25 years of industry experience, our team will supply the expertise you need to handle all of your belongings in the safest manner as if they were our own objects.
With the years of experience we have, there's one thing that we know for certain; every move is different. But what sets the team at Mr. Mover apart as one of the best moving companies in Grafton has to be our belief in a personalized touch.
With each move we take on, we make sure to accommodate your specific needs. And we understand that moving can be one of the more stressful things you can take on, especially when it comes to putting your faith and trust in people to take care of your personal possessions. From an antique dresser to valuable keepsakes, we know how valuable your things are to you.
We make it our goal to not only meet your expectations, but to make sure that we exceed them! We plan on delivering a stress-free moving experience so you can focus on other things.
Mr. Mover is your absolute best option when it comes to finding moving companies in Grafton. With our incredibly wide range of moving services that we provide and our standards of going above and beyond for all of our clients, we make sure to make your move goes smoothly.
Our company was created to solve a simple problem. People needed someone to provide and perform high quality services at an affordable price. And that's exactly what we've done. If you're on the search for moving companies in Grafton, make sure to give our team at Mr. Mover's a call. It'll be the easiest and best move you'll ever make!
Call today to find out more information and let us do the heavy lifting so you don't have to!