Moving Companies in Milwaukee
Are you looking to move to or from the Milwaukee area? Are you planning on making the move by yourself, or would the help of reliable moving companies in Milwaukee be something that would greatly benefit you? If you're looking for a company to help you from start to finish, packing to unpacking, look no further than the team that leads Milwaukee in full-service moves. Mr. Mover!
Our team at Mr. Mover is Wisconsin's number-one professional service for all of your moving needs! Whether it's moving, packing, storage, or even portable storage, no matter what it is you're looking for our team has the option! We'll help make your move easier so you can focus on the other big things that come with a move.
We bring well over 20 years of experience in the moving industry, so you can rest assured that you'll receive top-of-the-line service for all of your goods. From delicate packing to safe traveling, we'll be there to erase the stress that can usually tag along with a move. We know the trouble people go through when it comes to making a move, and we know that we can help. Learn more about who we are and how we can help you when you're on the search for moving companies in Milwaukee!
One of the
Most Trusted


Moving Companies in Milwaukee
We understand how overwhelming the process of moving can be, and we know that we have the capabilities to provide help in those situations. Our team is here to provide you and your family a licensed professional moving company. We're based in Saukville Wisconsin and we serve all of southeastern Wisconsin. So when it comes to finding the best moving companies in Milwaukee, just know we're only one call away!
Moving from home to home can cause a bit of stress, but so can the move of a business. Commercial moves are typically something you want help with and Mr. Mover will be the team you want to take the stress out of your move no matter if it's commercial or residential. We bring experience from the industry which helps us deliver an efficient and careful move time after time.
Your transition from place to place will be a smooth operation and we'll make sure that your goods are taken care of every mile along the way. We won't just make sure that you're given quality service from the start, but through each step of your move. We offer packing, transportation, unloading, and storage of your collectibles and goods.
If you're looking for storage on the go, we also offer our Mr. Mover Movables! These are the newest and easily the most user friendly containers that are built for your storage and/or moving needs!
If you're on a tight schedule, we'll make sure to keep communication with you and ensure an efficient moving service. We know how important it is that your move goes smoothly, and we want to be the team that delivers a service that goes above and beyond your expectations. We value our customers and know that their time is just as important as the items we deliver.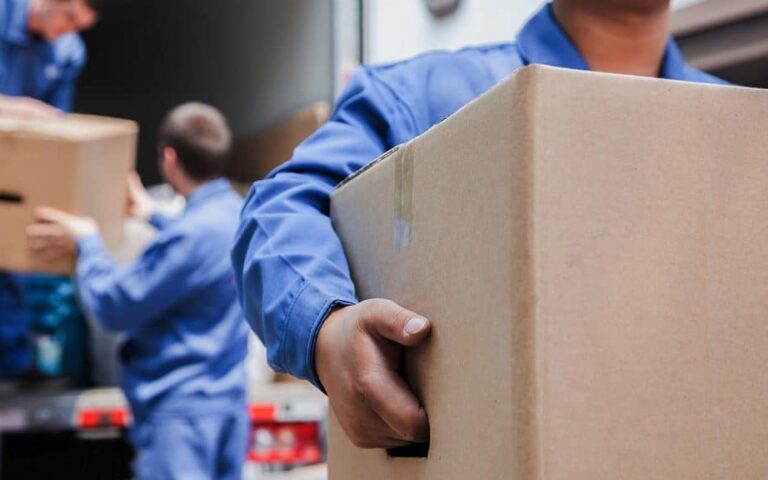 Have questions about our services or about moving? Our experts are happy to help and offer sound advice about moving in Southeastern WI! Get a free quote here or contact us today if you have questions! We look forward to being your movers!