Trust One of the Best Moving Companies in Milwaukee
Regarded as
One of the Best Moving

Companies in Milwaukee
When you need to hire a moving company, why not work with one of the best moving companies in Milwaukee! Mr. Mover Inc. is an Intrastate Moving Company that began in Milwaukee over 20 years ago and continues to proudly serve the people of Milwaukee today! Our professional movers, based locally in Milwaukee, specialize in Residential and small Commercial moves anywhere within the state of Wisconsin. You can trust our professional moving team to get your personal belongings to their new location without incidents! We hope you will tell a friend or use us again!
We also offer in-home moving services,in case you need an item, or rooms of items moved around within your home. Additionally, If you are already using a moving company, we can pack your things and help you professionally load or unload any rental trucks or PODS type portable storage containers. You can trust us with your most cherished belongings.
Please feel free to contact us if you are planning your move and would like advice, a suggestion in regards to delayed delivery, or information on storing your goods in a portable storage pod, a chosen storage facility, or our climate-controlled warehouse.  We also offer Mr. Mover Movables, the newest and most user-friendly containers made for your storage and/or moving needs! Call one of the best movers in Milwaukee when you need the job done by experienced professionals.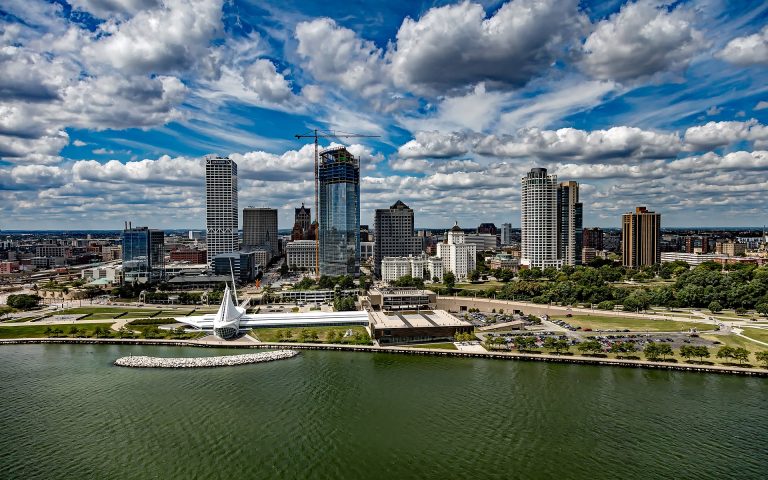 When you work with Mr. Mover, you are working with a company that truly cares about you and your belongings. Since 1995 we have been serving the people of Wisconsin by providing excellent service that is licensed and insured. We are licensed through the State of Wisconsin Department of Transportation. We carry both cargo and liability insurance to protect your personal property and your dwelling. Finally, all Mr. Mover employees follow our Code of Ethics and are encouraged and develop the highest levels of service quality. You can rest assured that we won't let our employees help with your move unless they have the Mr. Mover stamp of approval. Contact us for a few quote!