Portable

Storage Containers in Whitefish Bay
Mr. Mover Offers Portable Storage Containers in Whitefish Bay
Are you in the process of moving and need a safe space to store your personal possessions? Mr. Mover offers high-quality portable storage containers in Whitefish Bay! Our portable storage containers, Mr. Mover Movables, are new and user-friendly. They are similar to PODS (Portable On-Demand Storage). The difference is that ours are made with all metal sides, leaving it much sturdier. Not only are the storage containers sturdier, they each feature weather-tight doors and have specialized cargo tie-downs to secure your belongings inside. Our portable storage containers are 8′ x 8′ x 16′ and can hold roughly the contents of a 2 bedroom apartment. For suggestions on how many containers you would need, look below for our average capacity guidelines.
Not only does Mr. Mover offer reliable portable storage containers in Whitefish Bay, we also offer several moving services. From packing, moving, and other storage options, we are the movers for you! Our expertly trained staff follow a strict code of ethics and treat each job as if it was their own. To get you started on your move or ordering a portable storage container, contact us today! It will be "The smartest move you'll ever make…"!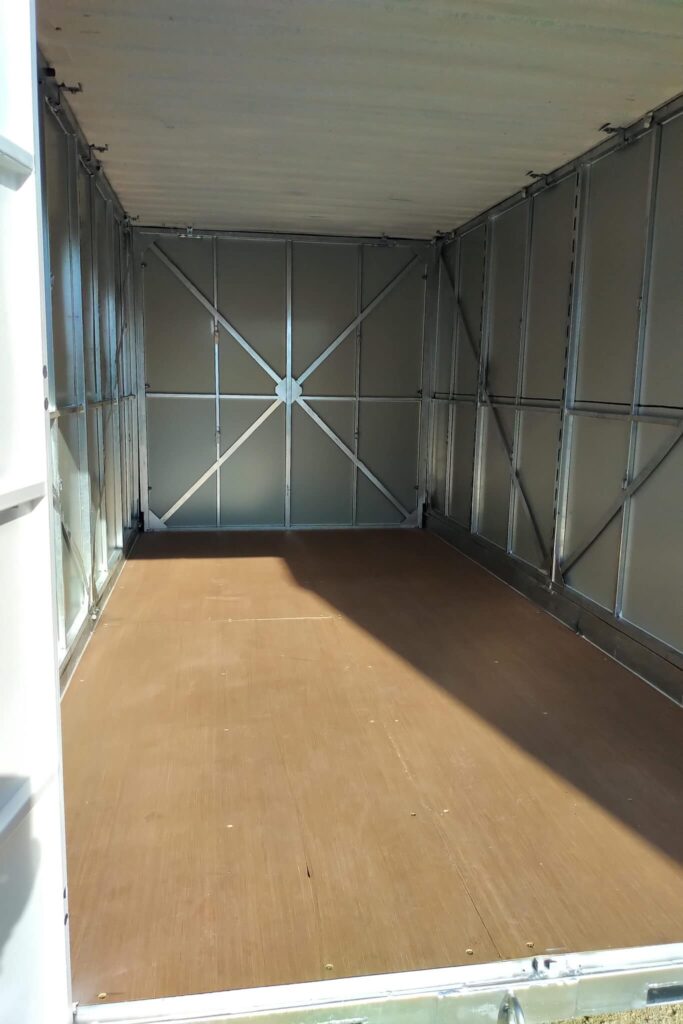 Movable Container average capacity*
Our 16′ Movable container is 8′ x 8′ x 16′ and can hold the contents of the average 2BR apartment. See below for our suggestions for the number of Movables you may need based on the square footage of your home.
Home/Apt Size:
800 sq ft. or less          1- Movable Container
1200 sq ft. or less        1-2 Movable Containers
1600 sq ft. or less        2 Movable Containers
2000 sq ft. or less        2-3 Movable Containers
2500 sq ft. or less        3 Movable Containers
3000 sq ft. or more      3+ Movable Containers
(call us, we can help provide some guidance)
*Capacity of Movables is an estimate only, variables exist and Mr. Mover does NOT guarantee the Movables you order will fit your needs.